room layout
Das Mesnerhaus Rauris verfügt über zwei Etagen, in denen Ihre Veranstaltung abgehalten werden kann.
Der Veranstaltungssaal im Obergeschoss (150m²) bietet mit voller Bestuhlung bis zu 170 Personen Platz. Zudem kann eine Möblierung nach Ihren Bedürfnissen jederzeit vorbereitet werden. Im Parterre bieten sich weitere Räumlichkeiten (3x je 20-30m²) für Gruppenarbeiten, Einzelgespräche oder Pausen an.
Of course, these historical vaults from the 14th century are also comfortably heated today.
If you need detailed floor plans to plan your event, you can find them here: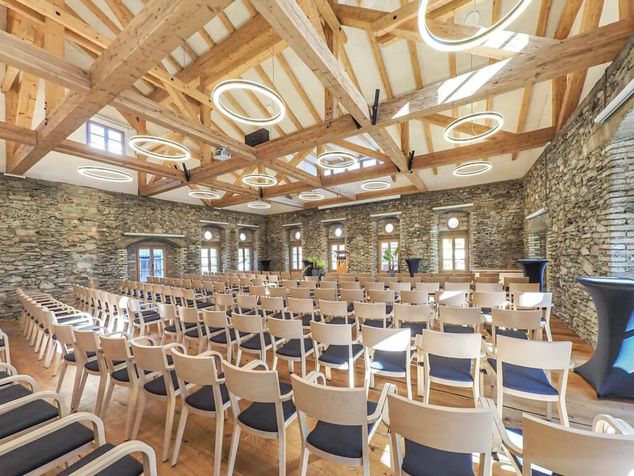 mehr Seminarbilder:
Bilder Hochzeitsfeier m. Catering für bis zu 80 Personen bzw. Trauung mit Bestuhlung bis zu 140 Personen: